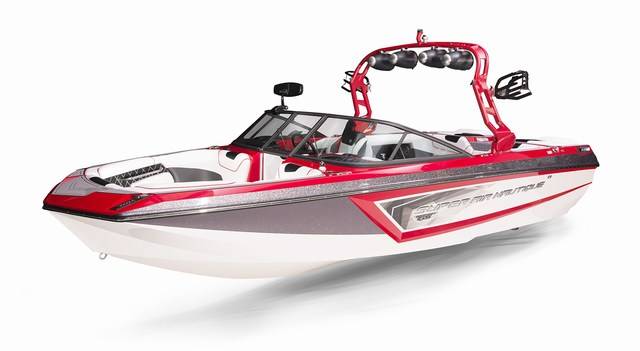 NEXT LEVEL VERSATILITY 
Brand-new for 2018, the Super Air Nautique GS24 is a multi-sport boat that takes the versatility of the GS-Series to the next level. Like its smaller siblings, the GS20 and GS22, the GS24 has acquired hull characteristics from our award-winning G-Series and Ski Nautique 200 models to produce the largest, most capable multi-sport boat in the industry.
With all 24-feet of innovative technology it doesn't leave anything to be desired; and even better, you won't leave any of your friends or family on the dock. Incorporating all the amenities you expect out of a Super Air Nautique with generous room throughout, the GS24 is ready to give you and your family the best summer ever whether surfing, riding or skiing.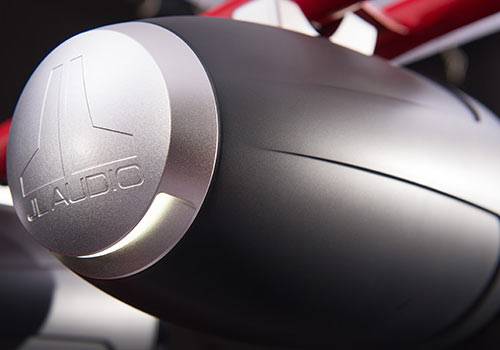 SOUND
For the 2018 model year, the Super Air Nautique GS24 is boasting a brand-new JL Audio MM100s head unit that delivers crisp, clear sound into the JL Audio speakers. This boat comes standard with the MX-Series Studio Premier package, which includes 6 JL Audio speakers throughout the boat, customizable zone control, a 10" JL Audio subwoofer and a 6-channel JL Audio amplifier. Add 7.7 or 8.8 JL M-Series tower speakers to enjoy tunes behind the boat, too.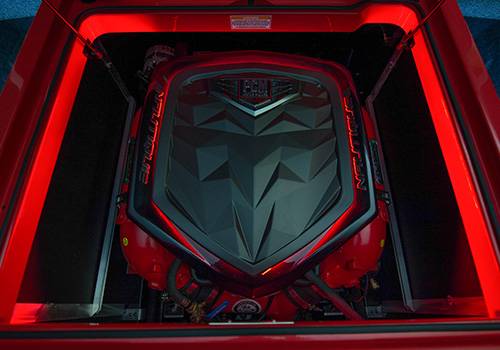 ENGINE
The Super Air Nautique GS24 comes standard with the proven power of the PCM ZR4 engine. Upgrade to the groundbreaking PCM and GM Marine Engine Technology H5DI and H6DI direct-inject engines and experience industry-leading precision, power, and torque. If that isn't enough, the Supercharged XR7 workhorse will provide more power, torque and precision than any other marine engine in the towboat market.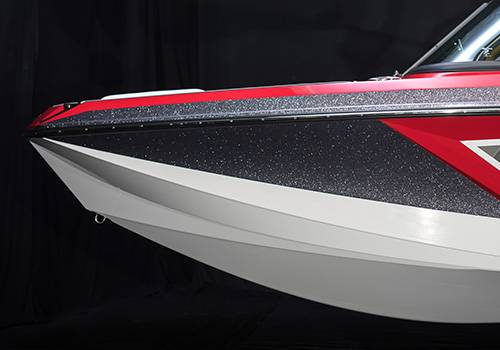 HULL
The Super Air Nautique GS20 is the first of its kind with a hull designed to optimize the wake and wave under running conditions for wakeboarding, wakesurfing, and waterskiing. Distinct characteristics taken from our world-record breaking Ski Nautique begin at the bow transforming into features of our award-winning G-series at the transom. New technology in the Nautique Configurable Running Surface® (NCRS) has been developed for flawless performance at every speed and user setting. Select the Slalom Ski profile with NCRS Ski Assist to hit the course and fill 1,850 pounds of sub-floor internal ballast with Wake and Surf settings when you're ready to go big.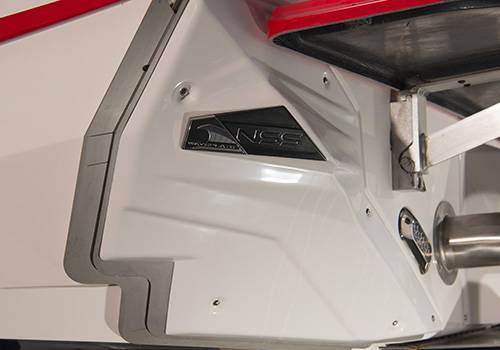 NAUTIQUE SURF SYSTEM
The Nautique Surf System (NSS) with WAVEPLATE® technology is seamlessly integrated into the hull of the brand-new GS24. Engaging on either side of the transom at surf speeds, the WAVEPLATE extends outward and down from the transom to intercept and redirect the flow of water forming a wave that can be completely customized for every surfer. NSS allows surfers to switch sides instantly without the need to switch up ballast or people and fine tune the wave with variable settings that adjust steepness and shape by controlling exactly how much the WAVEPLATE is engaged.